Interested in booking a fishing trip?
Make sure to double check our availability calendar.
Grouper fishing is excellent off of the Pensacola Gulf Coast. The deep water between 30 and 1000 feet that grouper call home is a fairly short run from our home dock on Pensacola Beach.
We commonly see several grouper species on our charter fishing excursions including Gag, Red, Scamp, Warsaw, Snowy, and Yellow Edge grouper. In order to hone in on the hot grouper bite, Capt. Sean prefers longer trips that allow you to work both shallow and deep water fishing spots. Deep dropping in 500+ feet of water is becoming a favorite for consistent grouper bounties.
Is Grouper Good to Eat?
If you have never eaten grouper before, you are in for a treat! All ocean grouper are members of the sea bass family and are prized by seafood lovers. Characterized by thick fillets of white, flaky meat, grouper is one of the best-eating fish available!
Grouper Are Extremely Powerful Fighters!
Grouper are generally a bottom- or structure-dwelling species. They love to hide in crevices, holes, rocks, wrecks — just about any kind of structure that provides the cover they need to ambush their unsuspecting prey. Grouper feed primarily on crustaceans and fish so using live bait is always a plus!
We use heavy line, large hooks, and big rods with large reels when targeting grouper. Once hooked, most grouper make a strong run straight for cover where they can puff out their gills and lock themselves in the bottom structure.
To land grouper, anglers must react quickly and forcefully to turn the grouper's head toward the surface. No matter what species or size, grouper offer an exciting fight and, occasionally, the chance at the angling challenge of a lifetime!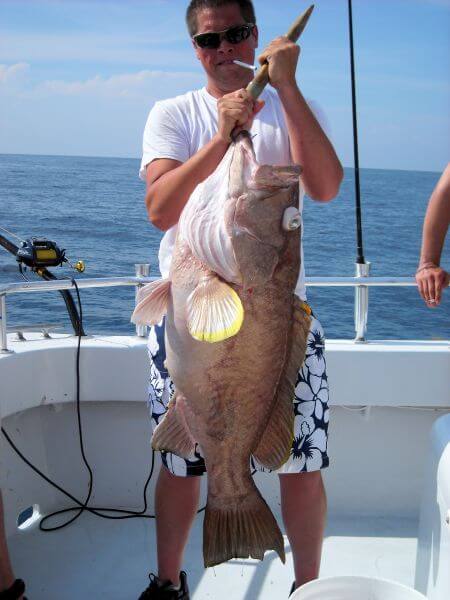 Check out what other fishing trips we have to offer…
Red, Black, Lane, Vermillion (Mingo) Snapper are a seafood favorite, and put up an amazing fight when hooked! Snapper range in size from a few pounds to 30+…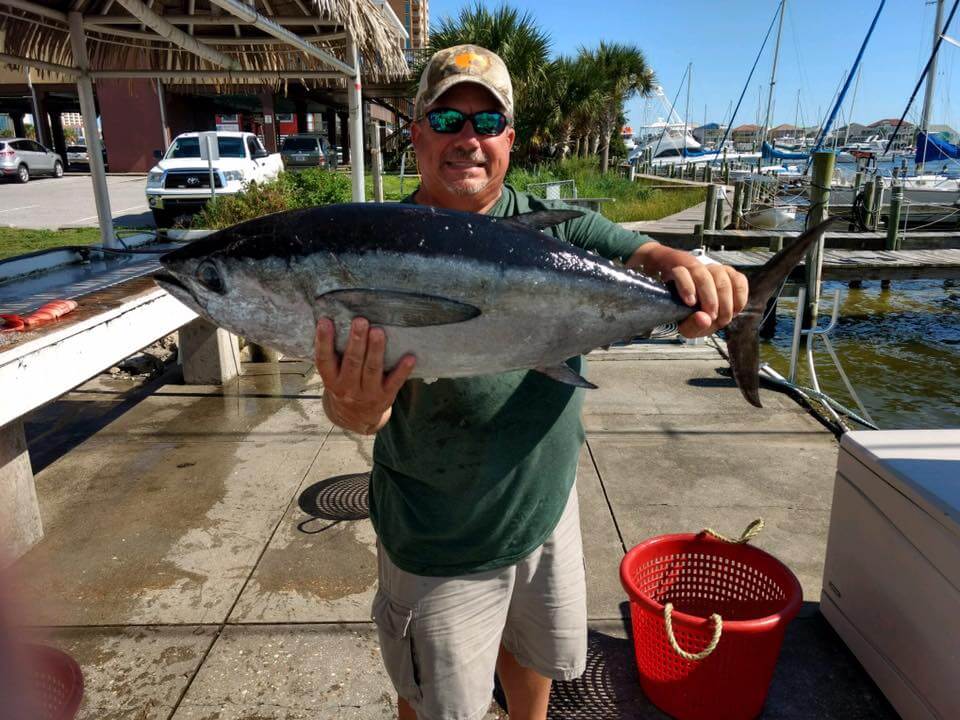 Yellowfin, Blackfin, and Big Eye Tuna are plentiful in the offshore waters of the Gulf of Mexico. Overnight deep sea fishing trips to the oil rigs present the opportunity to harvest one of the most prized tuna fish in the world…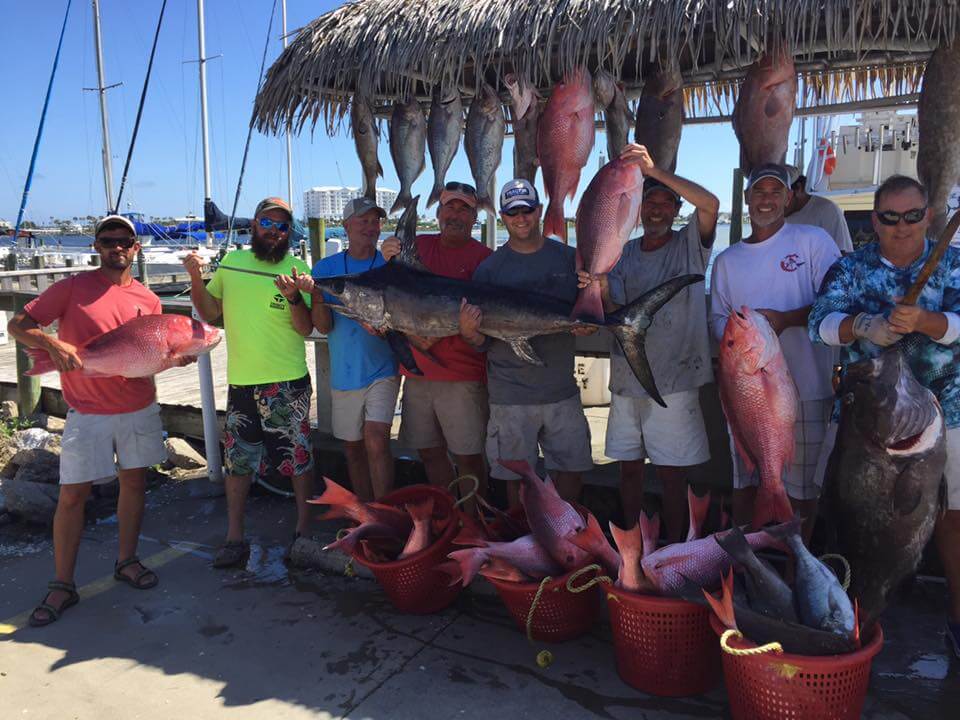 This is the ultimate big fish excursion! Overnight Sailfish and Marlin fishing with Total Package Charters takes up to eight passengers to the offshore oil platforms located 70 miles from Pensacola Beach.