Interested in booking a fishing trip?
Make sure to double check our availability calendar.
Tuna Fishing Charters take you and up to seven of your friends to the offshore oil platforms found 70+ miles from shore in Pensacola.
Our overnight charters accommodate up to eight passengers, where we fish for several common species including yellowfin tuna, blackfin tuna, wahoo, and marlin. Swordfish and deepwater grouper species are usually available even if the offshore bite is slow.
We offer our overnight charters for either 24- or 36-hour trips, and all trips can be booked for up to a total of eight passengers. This is the ultimate big fish excursion!
NOTE: Catches are limited by Federal seasonal closures and limits.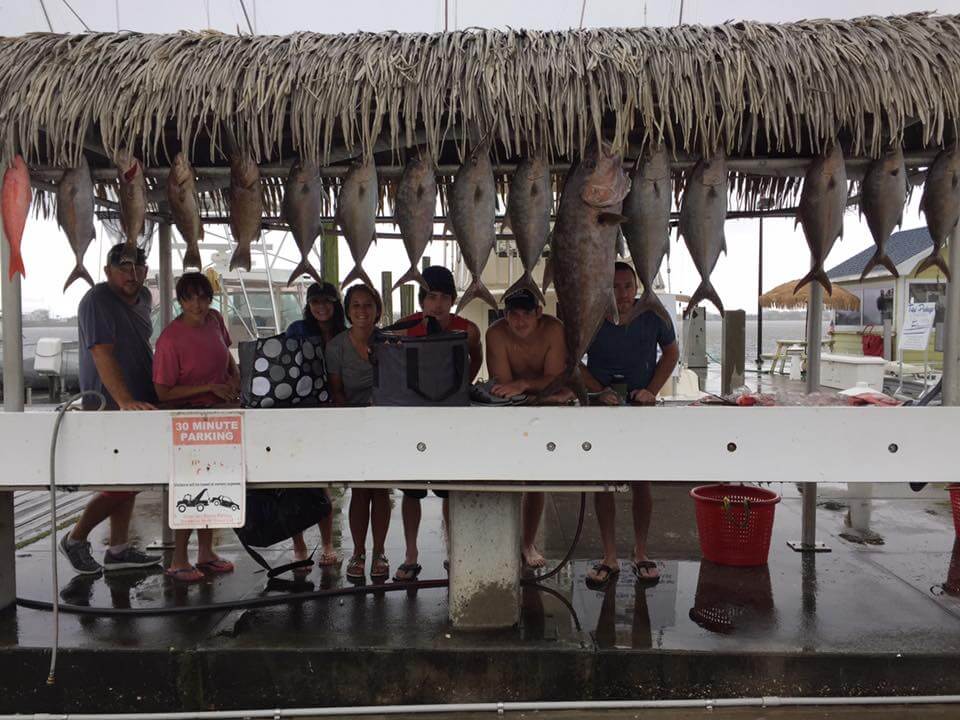 Check out what other fishing trips we have to offer…
Red, Black, Lane, Vermillion (Mingo) Snapper are a seafood favorite, and put up an amazing fight when hooked! Snapper range in size from a few pounds to 30+…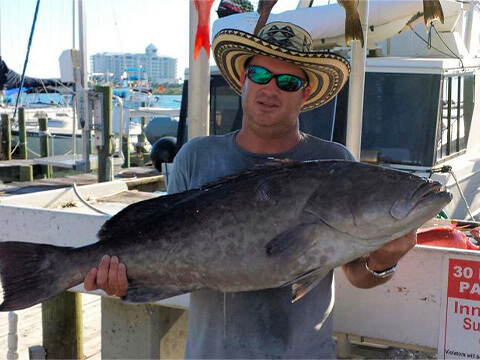 Black, Gag, Red, Scamp, Yellowfin Grouper grow to become deep sea monsters! Deep sea fishing trips for grouper are a workout. Scamp grouper is the "fillet mingon" of all the grouper family…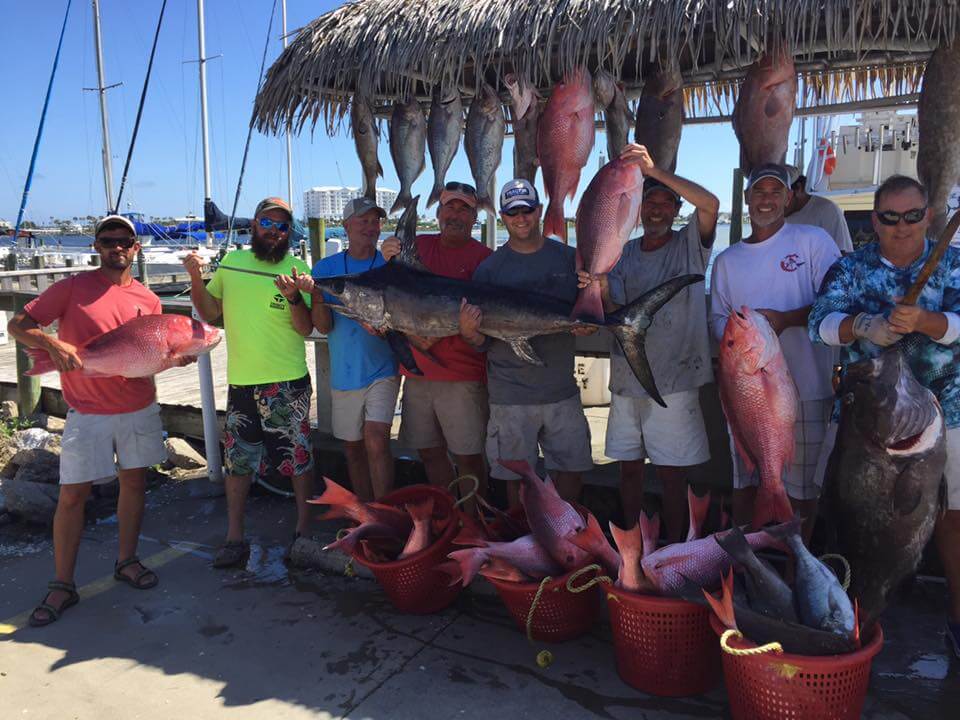 This is the ultimate big fish excursion! Overnight Sailfish and Marlin fishing with Total Package Charters takes up to eight passengers to the offshore oil platforms located 70 miles from Pensacola Beach.